Diamond Earrings, Studs, Drops and Hoops
We have earrings for every look.
Kay's Fine Jewelry's collection of ladies earrings is curated to help you move between formal and fun; elegant and eclectic; serious and sensual. Stunning diamond drops. Timeless studs. Eye-catching hoops. Gemstones and more. Go from subtle to sensation by just changing your earrings.
Our dazzling collection of timeless studs, dramatic diamond drops and dazzling hoops is sure to have the perfect pair to fit your personal style and passion.
Crafted in brilliant yellow, white and rose gold, every pair a reflection of our family commitment to quality and beauty.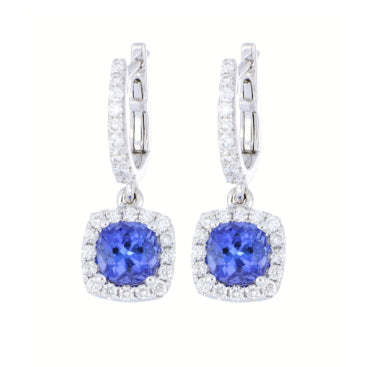 Whatever the occasion, go there with confidence and charisma in one of our stunning earrings. Choose from diamonds, gold, gemstones and more.