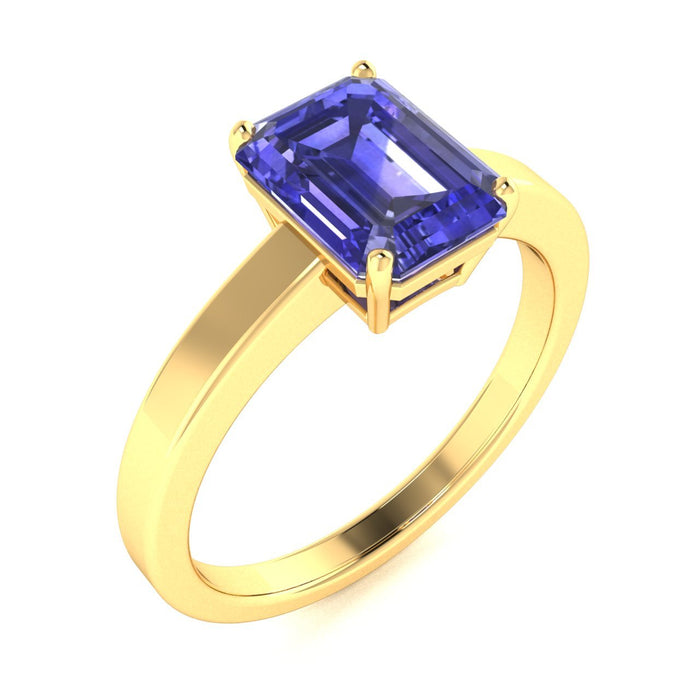 18kt Gold Perfectly Cut Emerald Cut Tanzanite Ladies Ring (Tanzanite 1.50ct)
Simple and Timeless: ~1.50ct Emerald Cut Tanzanite Tanzanite set in a solid gold casting of ~3.50 grams. A perfectly pointed with limited window and high color saturation Tanzanite is very rare to find.
We custom-make limited quantities of all our pieces to ensure you always find something truly unique, so if you see something you love, act fast to make sure it ends up in your jewel collection.