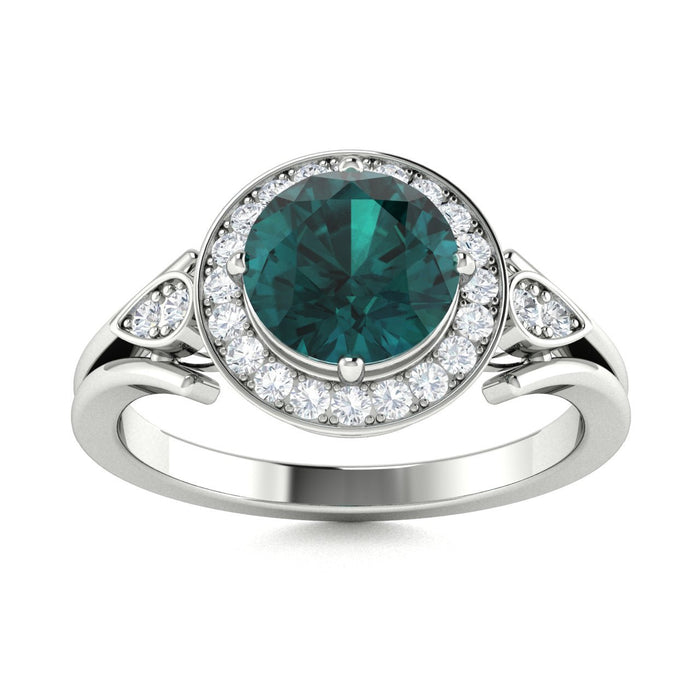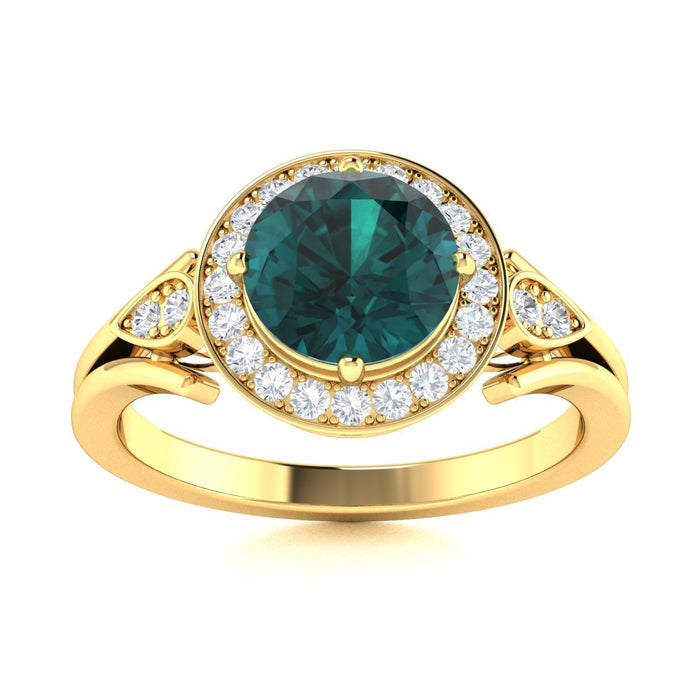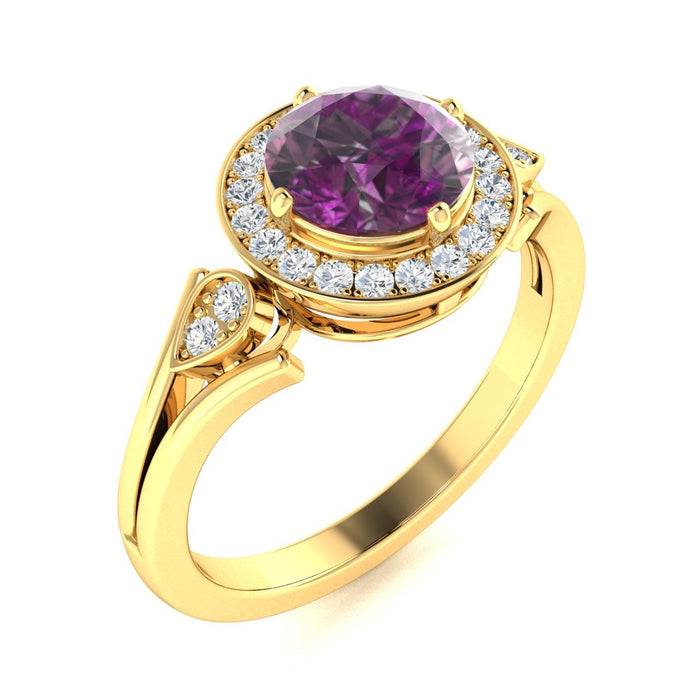 14KT Gold Round Alexandrite and Diamond Ladies Ring (Alexandrite 0.75 cts. White Diamond 0.08 cts.)
Channel Set Halo: Rare Round Cut Alexandrite ~0.75 cts with ~0.10 cts Round White Diamonds set with a channel Halo. Less than 1% of Alexandrites are cut into round brilliant cuts.
We custom-make limited quantities of all our pieces to ensure you always find something truly unique, so if you see something you love, act fast to make sure it ends up in your jewel collection.